Congratulations are in order to the wonderfully talented, Selena Gomez! Gomez was just named Billboard Music's 2017 Woman of the Year. She will be graciously honored with this award and commended for all of her tremendous work this year on Nov. 30 at the Women in Music dinner and awards gala. Selena will be receiving this award after a long line of powerful, influential women which includes Beyoncê, Taylor Swift, Madonna and many others.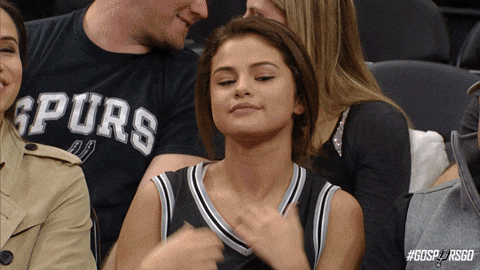 Let's reflect on all of Selena Gomez's accomplishments and involvements over this past year:
Putting aside for a moment all of Selena's musical and Hollywood accolades, let's take a second to observe all of the philanthropic work to which she is devoted:
Selena has put toward massive amounts of dedication to the Lupus Research Alliance, a disease which she battles, herself, raising over $500,000 for the foundation. Selena also donated her time and support to mentor young women of the Step Up Foundation through her partnership with Coach earlier this year.
In addition to philanthropy, Gomez picked up a new role as an executive-producer of a TV show:
The list goes on: from the production of several new songs this year, to executive producing the Netflix Series, 13 Reasons Why, 2017 was iconic for Gomez. The Netflix original, based on the book by Jay Asher, received a lot of backlash because of how the messages of suicide, depression and sexual harassment/assault were portrayed so vividly throughout the series.  To critics who were concerned about this content, Gomez responded to their comments by explaining in an interview with RollingStone that the fact of the matter is that these dark ideas are "honest.
Fashion collaborations? You know it:
Selena has collaborated with both Puma and Coach for their brands this year, AND even designed her own bag for Coach!
Selena underwent a kidney transplant this summer due to her existing Lupus, and received the kidney from her best friend, Fancia Raisa. This necessary surgery was a large part in Selena's road to wellness with her Lupus and we are happy that she is doing so well. Selena has been battling with Lupus for several years and decided to take time out of the limelight and focus on her health last year.
After taking some time off in 2016 and devoting herself to healing, Selena Gomez is back and better than ever and has SLAYED 2017.